Dine at L'attitude 49 - Delicious Yummy Sea food, Non-Veg and Veg Restaurant in ECR
Open for breakfast, lunch, and dinner, L'attitude 49 restaurant in Mahabalipuram serves authentic global cuisine in an atmosphere that is chic and upscale, yet also unpretentious and welcoming. You'll discover a dining experience that is an exciting journey from start to finish. The spacious and elegant dining room seats up to 100 guests, while the gorgeous deck provides an enchanting ocean view for an additional 40 guests.
L'attitude 49's menu has been carefully crafted to excite and satiate the global traveler's palate. The menu is updated regularly to take advantage of the bounties of each season and we work with local purveyors to find the freshest and most delicious ingredients. We are particularly proud of our partnerships with local fishermen, which allows us to have the finest selection of seafood for our guests, and our rooftop herb garden.
Here is just a sample of some our guests' favorite dishes:
Caribbean Seafood Soup
Nasi Goreng
Quesadillas
Ribbon Spaghetti and Prawns
Mutton Cassa
Grande Penne
Pad Thai
Laksa
Jerk Chicken
Citrus Fizz
Seafood Catch of the Day Cooked to Order
Of course, you'll have to stop in yourself to find your own favorite...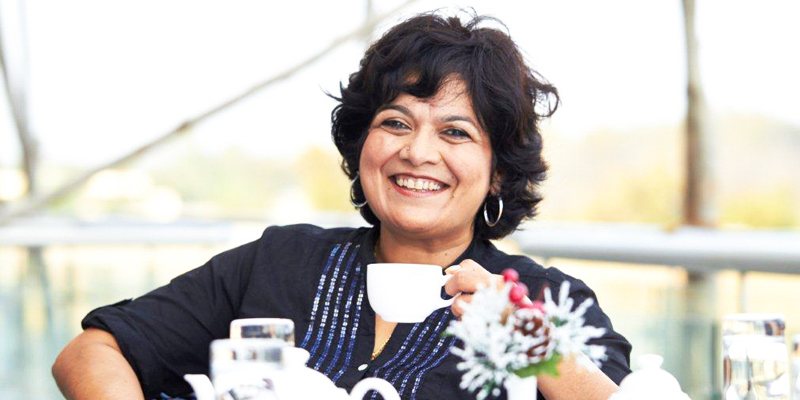 Creative Chef and Partner: Chindi Varadarajulu
The driving force behind L'attitude 49, Chindi has a passion for food and adventure, along with a deep love and respect for her Indian roots. Originally from Singapore, Chindi spent several years in Vancouver, Canada as owner and chef of Chutney Villa, a beloved South Indian restaurant. In 2011, Chindi decided to head to India for her next adventure. She joined forces with the Mamalla Group of Hotels to create L'attitude 49, a unique destination restaurant within the Grande Bay Resort and Spa.